Memorial Service Sunday February 28, 1999

A memorial service will be at The First Church of Nashua, United Church of Christ, on Sunday February 28th at 2 PM. A reception will follow. Reverend James S. Chaloner will lead the service, with contributions from others.

The First Church of Nashua
1 Concord Street
Nashua, New Hampshire
603-882-4861
fax 603-882-1610

Click here for Boston Globe obituary, appearing February 24, 1999.

Donations: Dad was an avid gardener; flowers at the Memorial Service would reflect this. For those that wish a longer term memorial, the family suggests donations in the name of Dr. Edwin John Kroeker to the building fund at

Home Health and Hospice Care
22 Prospect Street
Nashua, New Hampshire
603-882-2941

Directions from Route 3: F. E. Everett Turnpike: Exit 7E, Amherst Street/Route 101A towards Nashua/Hudson. About 1.6 miles along Route 101A, a long block after passing a cemetery and Holman Stadium on your left.

Directions from Crowne Plaza hotel: Turn left at lights on Somerset Parkway. Turn left onto Amherst Street at next set of lights. Proceed about 1 mile and cross over Route 3, then directions continuing on Amherst Street/Route 101A as above.

Description of church building: Granite church with bell tower, at intersection of Main Street, Amherst Street (Route 101A), Concord Street, and Lowell Street.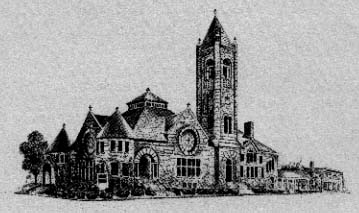 For those coming from a distance, click here for detailed lodging and local transportation arrangements. [historical reference only]